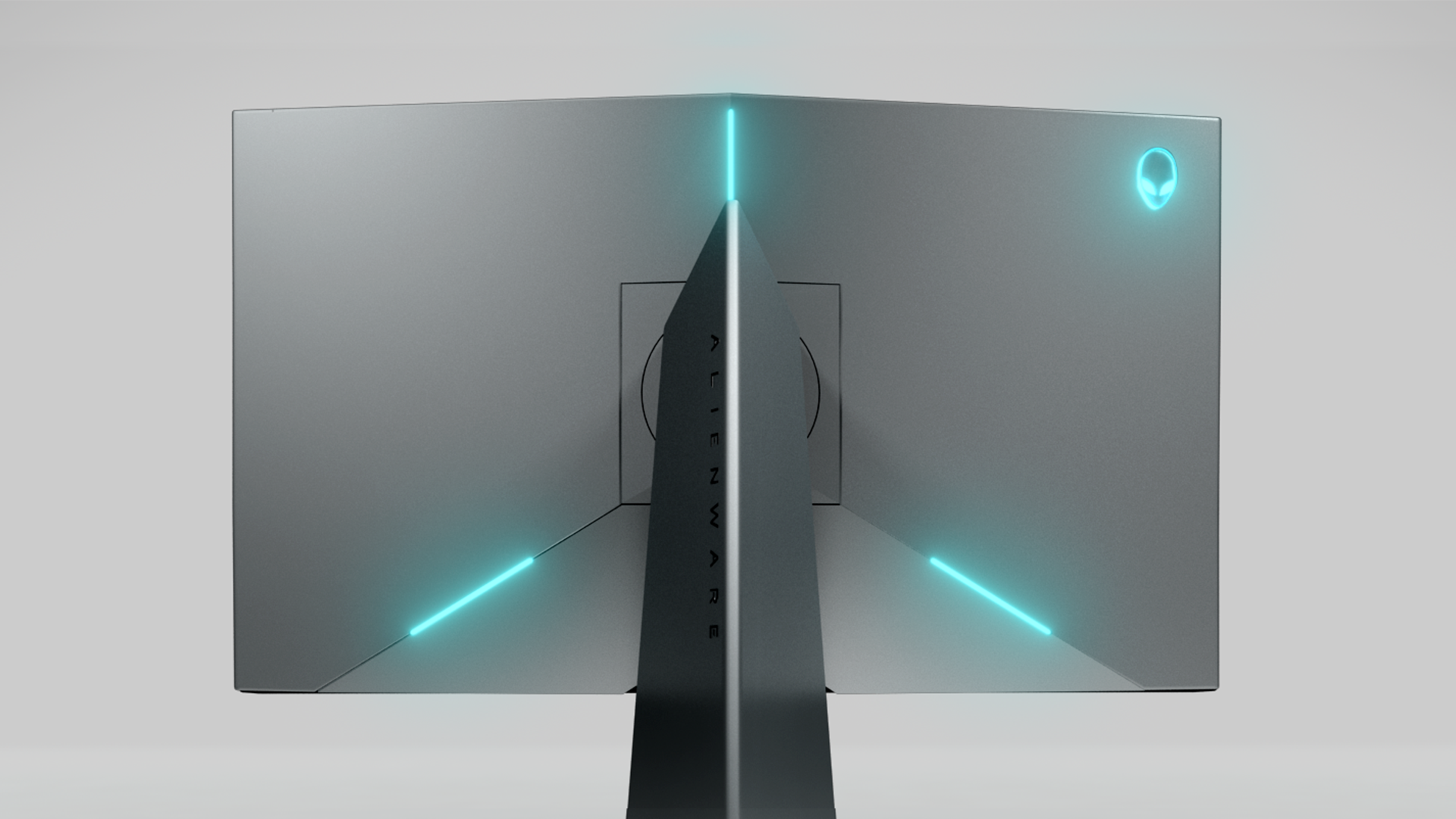 Overview
Alienware's new 25-inch Gaming Monitor features into a captivating display. Featuring iconic Alienware design (AW2518H only), 240Hz refresh rate & 1ms response time, NVIDIA GSYNC™ and AMD FREESYNC technology for smooth responsive gameplay.
Iconic Design
The Iconic Alienware Design will take your experience to a higher level with strong, confident and bold appearance that you've been accustomed to with Alienware platforms
3 narrow Bezel Design
Enjoy a seamless panoramic multi-monitor view with ultra-thin bezel monitors placed side by side.
Designed with purpose
Consistent details & Color Material and finish to showcase performance and quality
AlienFX Customizable RGB lighting (AW2518H only)
Customizable AlienFX™ lighting provides a personalized, dynamic look to make your accessories reflect your style.
AlienFX in-game effects (AW2518H only)
Immerse yourself deeper in the game with in-game lighting effects* with AlienFX™ technology -Designed with optimized RGB-LED enabled AlienFX lighting and now supported on over 130 games with the option to create and download unique themes.
Native 240Hz Refresh Rate
Native 240Hz refresh rate provides clear and sharp graphics It will allow your game to have more Frames Per Second and will look smoother. This feature allows mouse tracking, aiming, and flick shots to be that much easier.
1ms Response Time
Experience fast and responsive gameplay with virtually no input lag at an extremely rapid 1ms panel response time. The lower the number, the faster the monitor can display your actions. Every millisecond counts.
NVIDIA GSYNC™ support (AW2518H only)
See gaming differently with NVIDIA G-SYNC™. This breakthrough display technology eliminates screen tearing and minimizes display stutter and input lag to deliver the smoothest, fastest, most breathtaking gaming.
AMD FREESYNC support (AW2518HF only)
AMD Free-sync synchronize GPU and monitor, displaying full frames only when the monitor is capable of displaying them. This minimizes graphic distortions such as tearing and artifacts from forming onscreen
Gaming visual design
Specific gaming On-Screen-Display design to keep your user experience in the gaming theme and now you can conveniently select one of three preset modes found on the monitor's OSD (onscreen display) and get optimized game visuals.
Display Alignment
Display Alignment: When activated, three lines appear on all four sides of the monitors in order to eliminate any guesswork in lining up each monitor in your multi-display set-up perfectly.
HAS, Swivel, Tilt, Pivot
4-ways full adjustability has better comfortable for long hours play.