PUBG's average player count declined for the first time this month
PUBG's average player count declined for the first time this month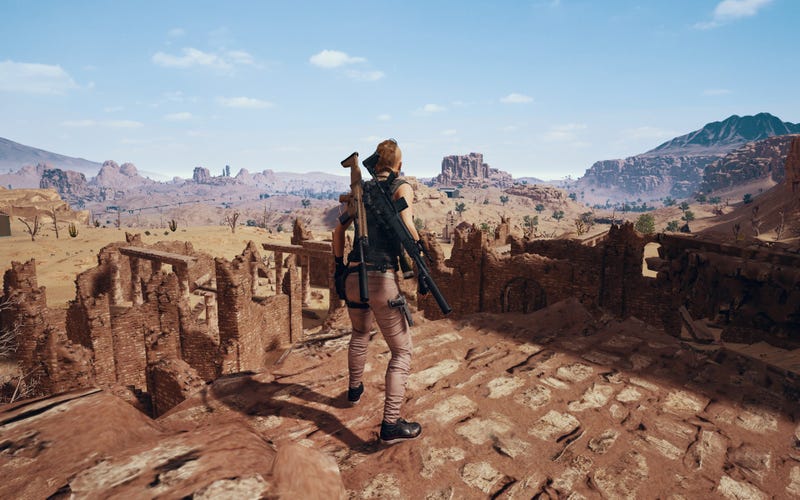 For the very first time, monthly average player counts for PlayerUnknown's Battlegrounds have shown a decline rather than an increase. According to Steam Charts, the last 30 days have seen a loss of about 30,000 players, making for a 1.93% decrease in contrast to the period before. That's after (and partly including) a 10.36% gain in January itself, a month which also saw another new record for concurrent players set.
So why is this the point at which PUBG finally stops expanding? SteamSpy manager Sergey Galyonkin noted at the end of January that the game's growth in China had flatlined, and the game's popularity in that region had been key to much of its astronomical success. Asian market analyst Daniel Ahmad says that over 9 million players are registered for the upcoming Tencent-published version of the game, and it may be that quite a few potential players are now waiting specifically for that version.
That's to say nothing of the game's increasingly aggressive anti-cheat bans, which saw over a million players barred from the game in the last month alone. That many bans are sure to have an effect on the overall player count.
There's also been the rise of new competitors in the genre, with Fortnite in particular having recently achieved over 2 million concurrent players - and that's without even being available in China.
But before you grab the shovels for PUBG, do recall that this remains a game with well over a million players actively playing at any given time, an astronomical average that even Steam's previous greatest hits never came close to matching.
INFORMATION
Well, the moment is here, the game has decrease in his player count, so the apocalypsis has begin.