Fractured Lands Alienware Arena Exclusive Conspiracy Theory Dustrider Paint Job
---
Claim Your Alienware Arena Exclusive Conspiracy Theory Dustrider Paint Job!
As the world falls apart, some wastelanders hold out hope for extraterrestrial salvation. It's rumored that there is a mysterious, exclusive tribe that paints their Dustriders to hail the aliens, hoping to use their superior technology to rule the wasteland. Whether these zealouts are chosen or just mad is unknown, but their unique rides are legendary across the Fractured Lands and envied by those who want to steal one for themselves!
In a post-apocalyptic world gone mad, achieve greatness by ruling the road. Out-drive and out-gun the competition in an intense, ride or die online battle where every combatant begins behind the wheel of a customizable vehicle. Once the pedal hits the metal, race to scour the badlands in search of weapons, fuel and gear. Danger hunts you down from any angle, and it's as much your wits as it is your firepower that will get you through this hell.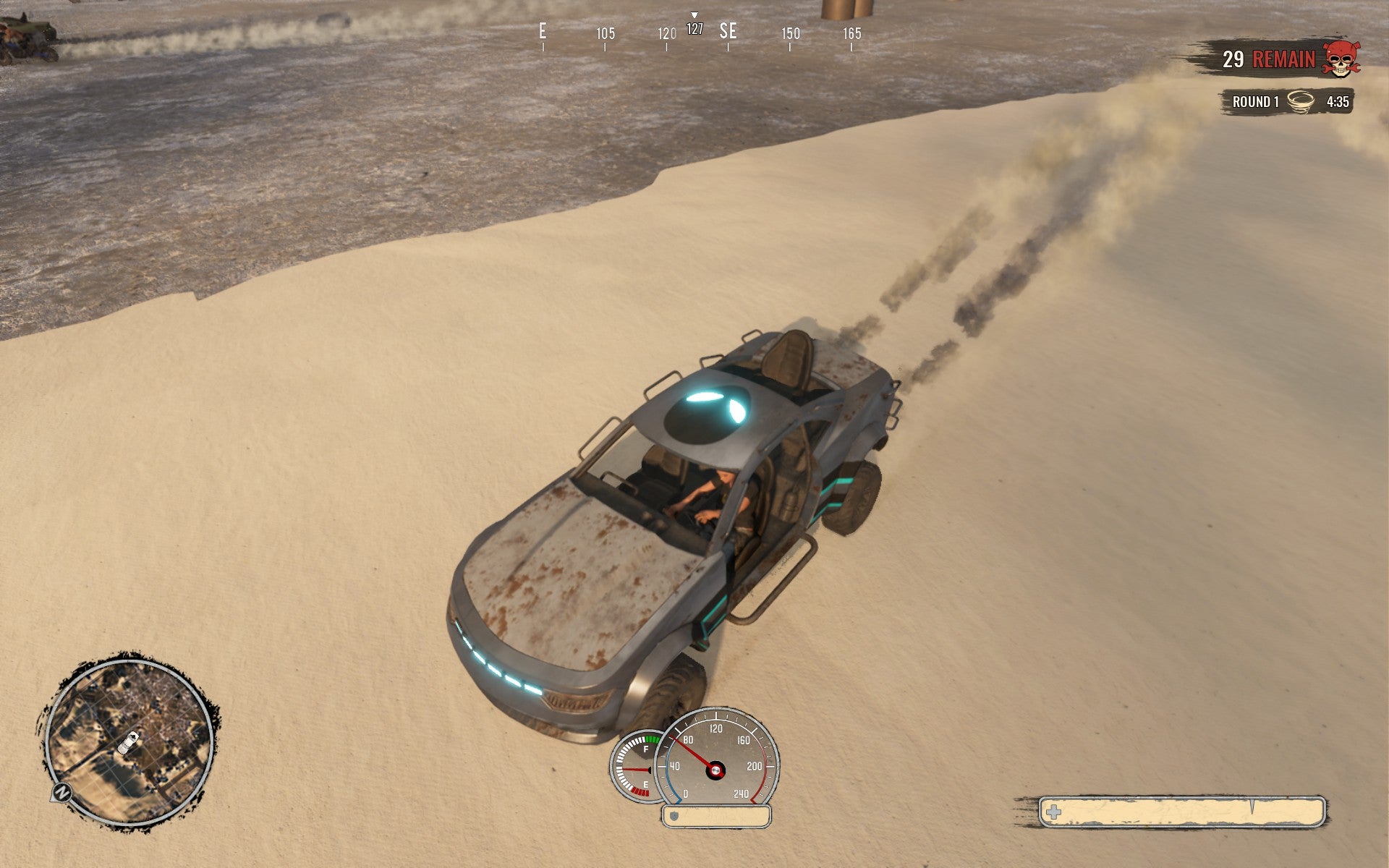 How To Get Your Giveaway
2. Click the "GET KEY" button.
3. After opening Fractured Lands, select the gear icon in the top-right corner.
4. Select support in the settings menu.
5. Paste your code into the field and hit "Redeem".