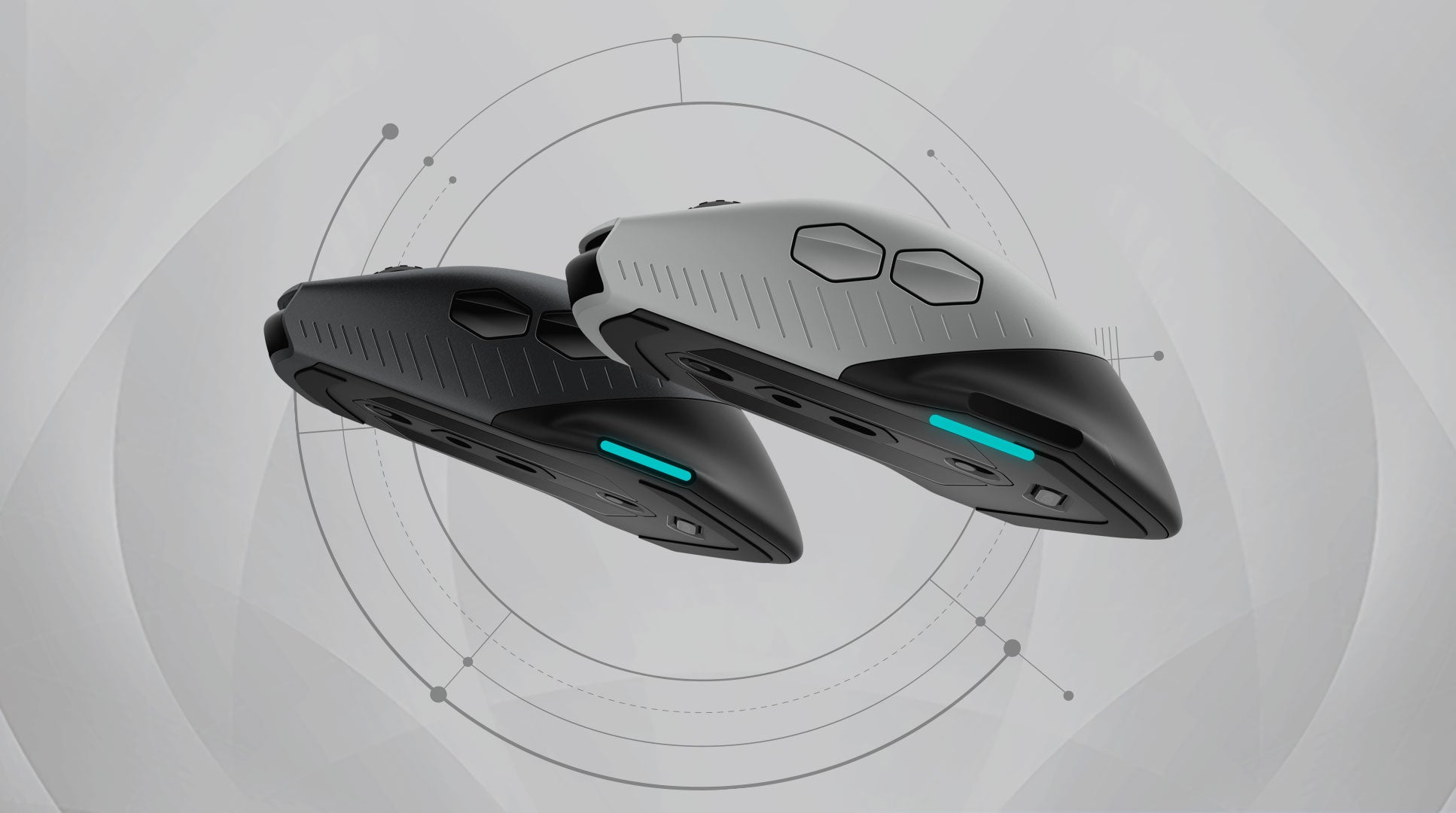 No-Compromise Full Feature Gaming Mouse
ALIENWARE SIGNATURE ERGONOMIC DESIGN
Alienware signature ergonomics caters to a majority of hand sizes & usage styles, and is designed to provide comfort for long hours of gameplay. The ergonomic design is equally comfortable for use with either claw or palm grip
ALIENFX CUSTOMIZABLE RGB LIGHTING
Customizable AlienFX™ lighting provides a personalized, dynamic look to make your accessories reflect your style. 16.8M RGB ambient lighting color options
Designed to last
Use gear that you can rely on. Alienware mice will accompany you in countless battles and adventures. Up to 20 million clicks durability with OMRON switches
PixArt Optical Sensor
The latest generation 16,000 DPI PixArt / 400IPS / 40G (12,000 PixArt DPI / 400IPS / 40G on the AW 310M) sensor has been custom tuned to Alienware standards to achieve optimal accuracy & performance for swift and deadly moves
POLLING RATE AND PRE LOADED TENSION
Versatile enough to fit any gamer's usage preference, the Alienware gaming mouse offers 1,000Hz polling rate that ensures seamless gaming experience. Pre-loaded tension on main buttons guarantees ultra fast actuation for a controlled, crisp, tactile click feel for increased responsiveness
MACROS AND SETTINGS
With up to 10 fully programmable buttons depending on the model, the Alienware gaming mice allow gamers to configure to their own standards via the Alienware Command Centre software: Adjust lift off distance, clicking speed and polling rate delay for unsurpassed accuracy; gamers can also customize up to 5 DPI level settings for quick changes even while in-game
NEXT LEVEL COMFORT WITH ADJUSTABLE SCROLL WHEEL
The Signature Alienware ergonomic design offers a versatile grip that caters to any style with an expanded palm support for greater stability and an optimized button layout that ensures you are always in reach of your triggers. The Alienware custom adjustable scroll wheel also lets users choose between either 12 or 24 steps per revolution, giving gamers better control and precision in-game.
POWER EFFICENCY FOR WIRELESS GAMING
The AW 610M is powered by a rechargeable lithium ion battery with industry leading power efficiency, users can game for up to 350 hours on a single charge. The AW 310M is capable of up to 300 hours of gaming on a single AA battery for complete wireless freedom.