Minion Masters Steam Key Giveaway
Minion Masters Steam Key Giveaway

Keys are only available for members that are Level +.
All out! There are no more keys left in this giveaway!
Join the Steam early access of Minion Masters with this Steam key giveaway. Collect minions, craft spells to turn the tides of battle, and claim victory on during the Steam early access of Minion Masters!
Also, don't forget to claim your Cemetery Power Pack key!
About Minion Masters:
Collect an army of Minions and go head-to-head with other players online, in a real-time minion battle. Choose one of the incredible Minion Masters each with their own unique strategies. Use mighty Minions and sparkly Spells to overwhelm your opponent and win the duel. 
How To Get Your Giveaway
2. Click the "GET KEY" button.
4. Follow the on-screen instructions and insert your key.
Popular Giveaways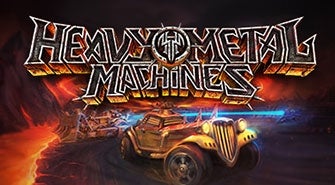 The apocalypse is over and only Heavy Metal Machines remains. Welcome to a world of vehicular...
Aug 17, 2017 • by lampy • 158 Replies • 111 Points