Blade & Soul: Warden's Fury Premium Bundle Key Giveaway
Blade & Soul: Warden's Fury Premium Bundle Key Giveaway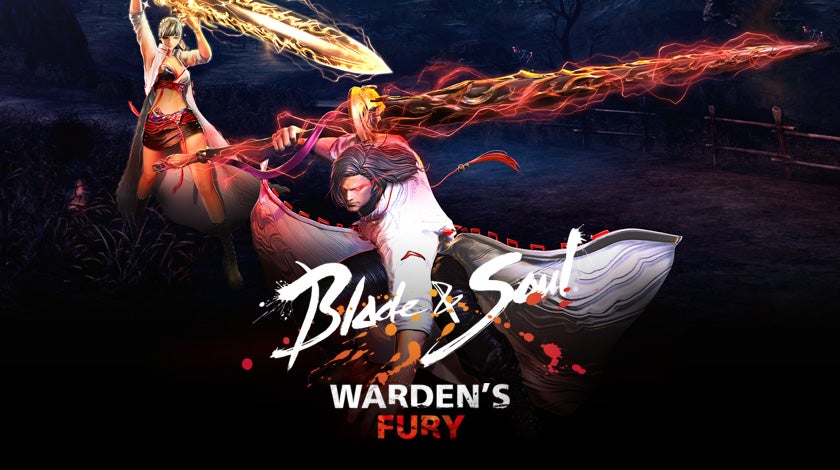 ---
Join the launch of Blade & Soul's newest update, Warden's Fury, with a this Warden's Fury Premium Bundle!
The Warden Fury Premium Bundle includes:
The Shangri-la costume
Shangri-la headdress
10 Hongmoon Hot Dragon Soups which will double the XP you gain in combat for 30 minutes!
About Blade & Soul:
Your tale of revenge unravels across a breathtaking world where martial arts and mythology meet in a furious clash of fists and betrayal in Blade & Soul®.  Developed by NCSOFT's Team Bloodlust, Blade & Soul is a free-to-play MMORPG adventure that tells the story of players' quest for vengeance and redemption against a backdrop of Asian fantasy, set in a beautifully crafted online world. Blade & Soul prominently features martial arts inspired combat and the ability to explore a beautiful, cinematic world like never before as you use the power of windwalk to glide across forests, dash across rivers, and jump over mountains.
Claim your bundle today and learn more about Blade & Soul @ http://www.bladeandsoul.com/
Key Features:
Avenge the Fallen: As a promising student, you train your skills in the relative peace of the Hongmoon School; but peace won't last forever. Your school is thrown into chaos as the forces of evil attack—searching for a weapon of great power. You must rise to the challenge, seek vengeance, and stop their plan to unleash dark forces upon the world.
Become a Powerful Fighter: The path of vengeance begins with determination. Train as one of 11 classes, each with their own strengths, abilities, and devastating combos.
Master Martial Arts: Battle foes with a fast-paced action-combat system, where timing, counters, and combos honor skill above all else. Although the way of battle is easy to learn, it takes practice to become a true master.
Explore a Visually Stunning and Unique World: Like the crane that soars on the wind, explore a beautiful, cinematic world like never before as you glide through forests, dash across rivers, and jump over mountains.
Test Your Might: Step into the Arena and put your skills to the ultimate test in competitive PvP. With a skill-based counter system, the mastery you hold over your abilities will be the difference between victory and defeat.
How To Get Your Giveaway
2. Click the "GET KEY" button.
5. After logging into your NC Account, go to the "Apply a Code" section, enter your Warden's Fury Premium Bundle code and press "Activate".
6. You will receive a confirmation email when your code has been applied.
7. Log in to Blade & Soul with the character you would like to have receive the Warden's Fury Premium Bundle and head to the nearest mailbox to collect your items.