Minion Masters Crystal Elves Pack Key Giveaway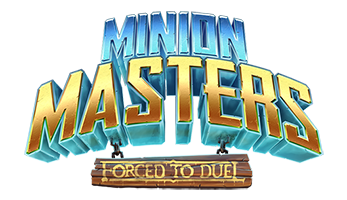 Get an Edge on Your Opponents... Unlock this Crystal Elves Pack!
Your Crystal Elves Pack will unlock:
3x Random Cards
1x Crystal Arcanist (Rare)
1x Crystal Sentry (Rare)
1x Master Skin Crystal Stormbringer (Supreme)
About Minion Masters:
Engage in epic 1v1 or 2v2 battles, in this fast-paced strategic minion brawler that's easy to pick-up but hard to master. 
In Minion Masters there are many different Masters with unique hero abilities and you collect awesome minions like fierce demons, cute creatures, devastating spells and much more. Utilize your minions to destroy the enemy Master! When a minion has been summoned they can no longer be controlled, so place them wisely to win!
How To Get Your Giveaway
2. Click the "GET KEY" button.
4. Complete the tutorial and unlock the Shop at Level 7.
5. Open up the Shop and click "Redeem" in the upper-right corner.
6. Enter your code and unlock your Crystal Elves Pack!