Zombie Playground Alienware Backpack
Zombie Playground™ Alienware Backpack
---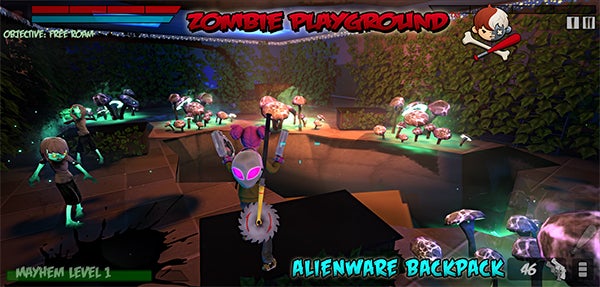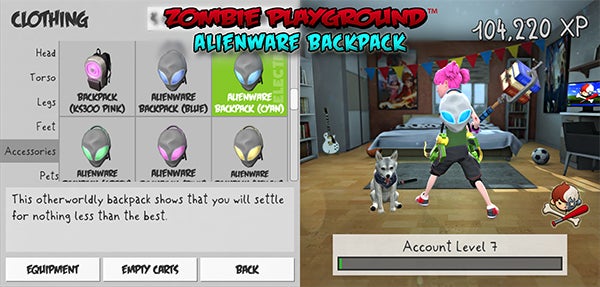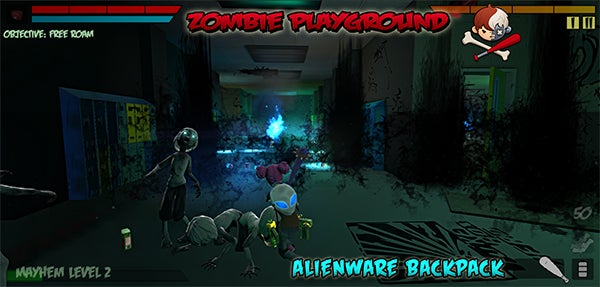 About the Game
Zombie Playground™ is based on the original concept by Jason Chan and is a single player, or online team based, action arena game with RPG elements. Gameplay is challenging, rewarding, and just plain fun! It is a hybrid of third person shooter and action RPG mechanics set in a 'kid's imagined' zombie survival horror arena. Players will have their teamwork abilities, battle tactics, and survival skills put to the test as they fight to survive against hordes of the undead. Acquiring new weapons, items, and articles of clothing will allow players to further customize their characters for even more variety and tactical versatility or specialization. Currently there are over 200 aesthetic items in‐game!
Check out Zombie Playground on Steam Early Access
---
How To Get Your Giveaway
2. Click the "GET KEY" button.
4. Follow the on-screen instructions and insert your key.